Personal Pilates Plus, Inc.
Personal Pilates Plus Arvada
Your Pilates Headquarters for: Reformer, Chair, Tower/Trap Table, Spine Corrector, Mat, Combo, Stretch, Seniors, TRX, Privates, Small and medium group classes, Muscle Activation Technique
Take a Class! Register On-Line Here: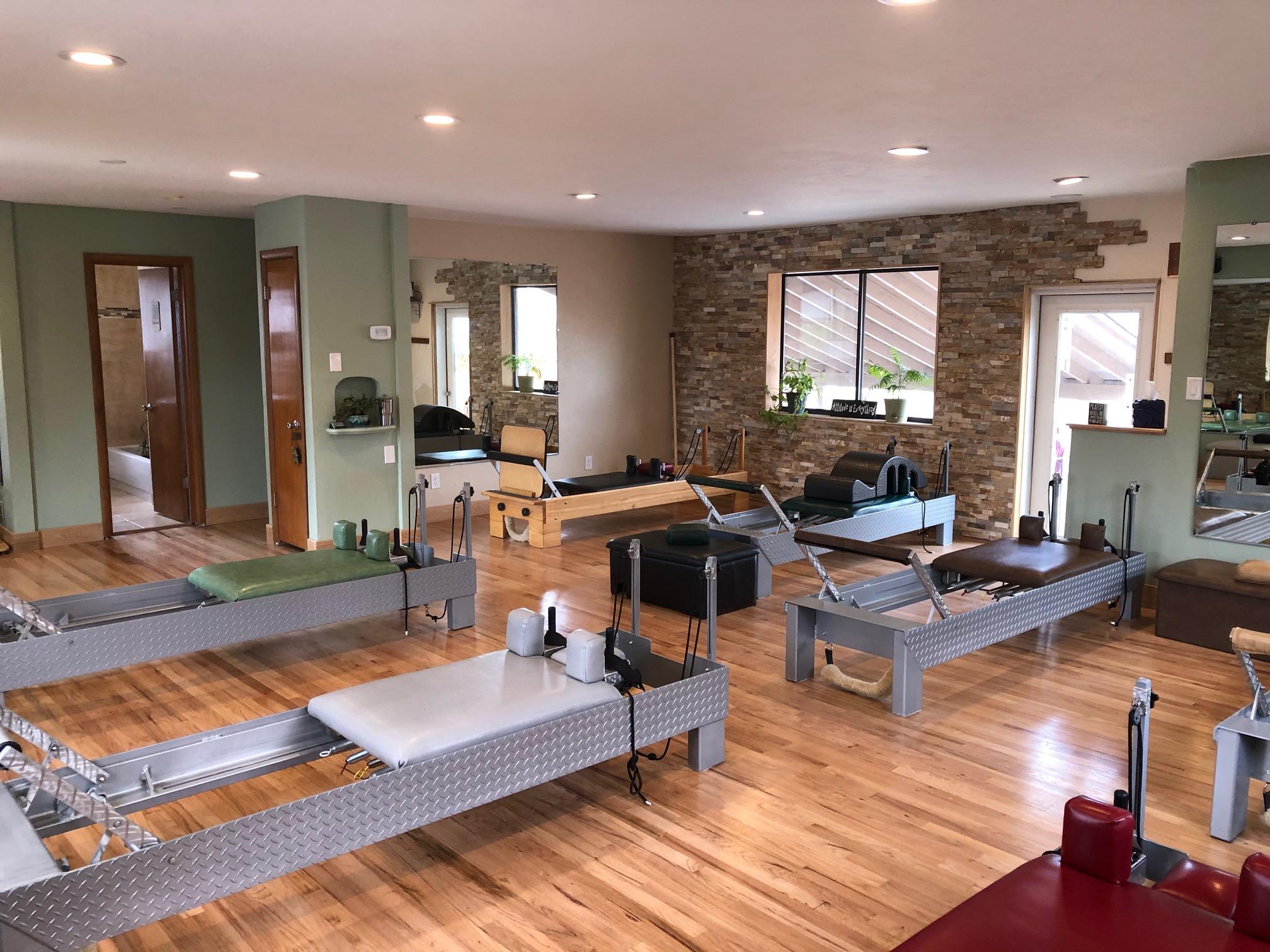 Personal Pilates Plus Arvada
We are excited about our new "home" in Arvada! Our fully renovated studio is the perfect home for some of the BEST Pilates classes around! Our certified instructors will help you strengthen and lengthen all of those areas of your body, the Pilates way! Reformer classes, chair classes, mat classes, virtual or in-person, Personal Pilates Plus is the PERFECT place for you!
Click on our class schedule above and join the fun!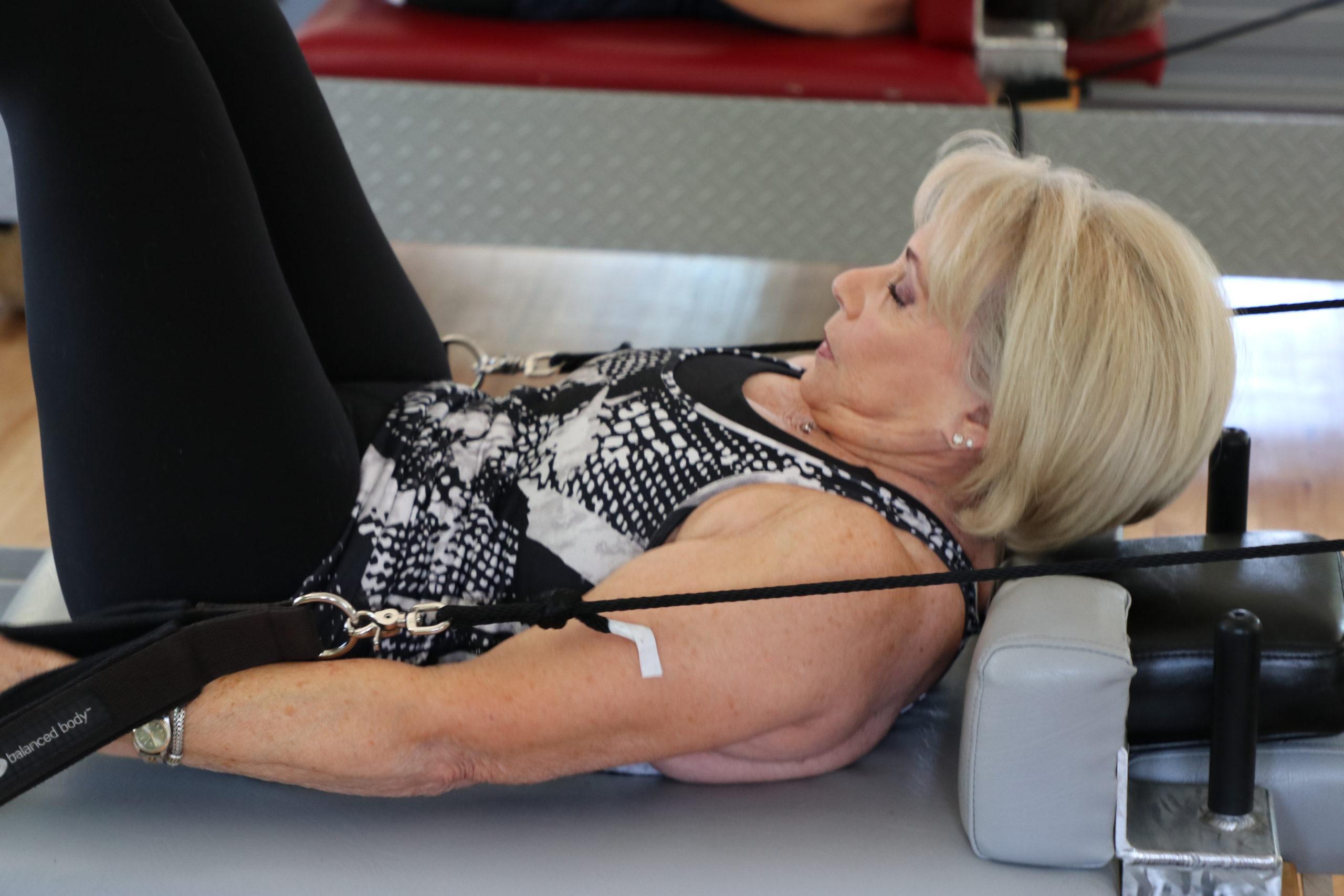 Let's take a peek at just a few classes we offer each week!
Level 1: Perfect for beginners or if you're jumping back in this is a great class to start! It's also perfect for anyone currently undergoing physical therapy to help supplement your needs or just a light day workout – a refreshing start to your week! Monday night Reformer 1 class taught by Heather, 6 pm or Rehab Reformer with Katie on Thursdays, 1030am.   For a little more challenge, try Reformer 1/2 on Thursdays 6pm with Julie or Sundays 430pm with Laura. 
Go Virtual with Pilates mat and weight lifting:   Stay home and get a great core or full body workout with a zoom class offered every day of the week except Fri or Sun. 
Looking for an intense, challenging, or medium-heavy day workout?
Try one of our Reformer level 2 or 3 classes, offered every day at different times except Thursday.
If you are pregnant, newly postpartum, deconditioned, have an injury, or are new to Pilates or our studio we recommend you take a private, semi-private, or trio private session. We offer an intro package to get started.
And so much more!
Take a peek at our fill lineup by clicking here!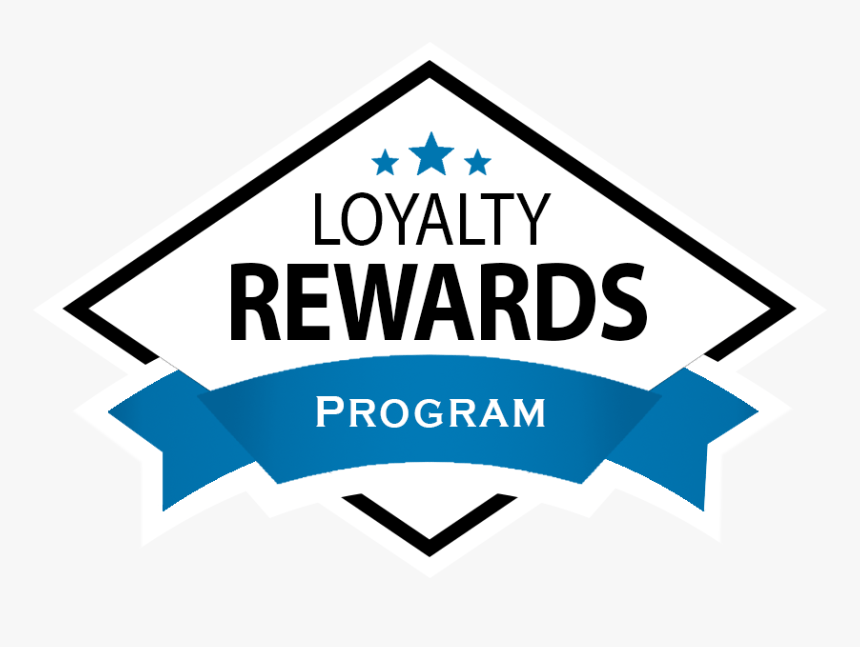 Customer Loyalty Program:  SALE price on your class packages, and if you are not already using your points for discounts on class packages, opt-in to receive SMS text &/or emails.  Accumulate points to use for a discount on a class package every time you come to class.  Points towards a class package discount or opt-in options, owner Katie is happy to help!  You receive 15% off equipment packages, $5 off face cream, 5% off mat packages, and more.  Posting a review or sharing a post about Pilates Plus on Facebook, you are eligible for 9 points. Loyalty program membership is activated by attending a class.  Physical wellness and receiving some financial wellness too is an awesome benefit to being a member of our loyalty program!