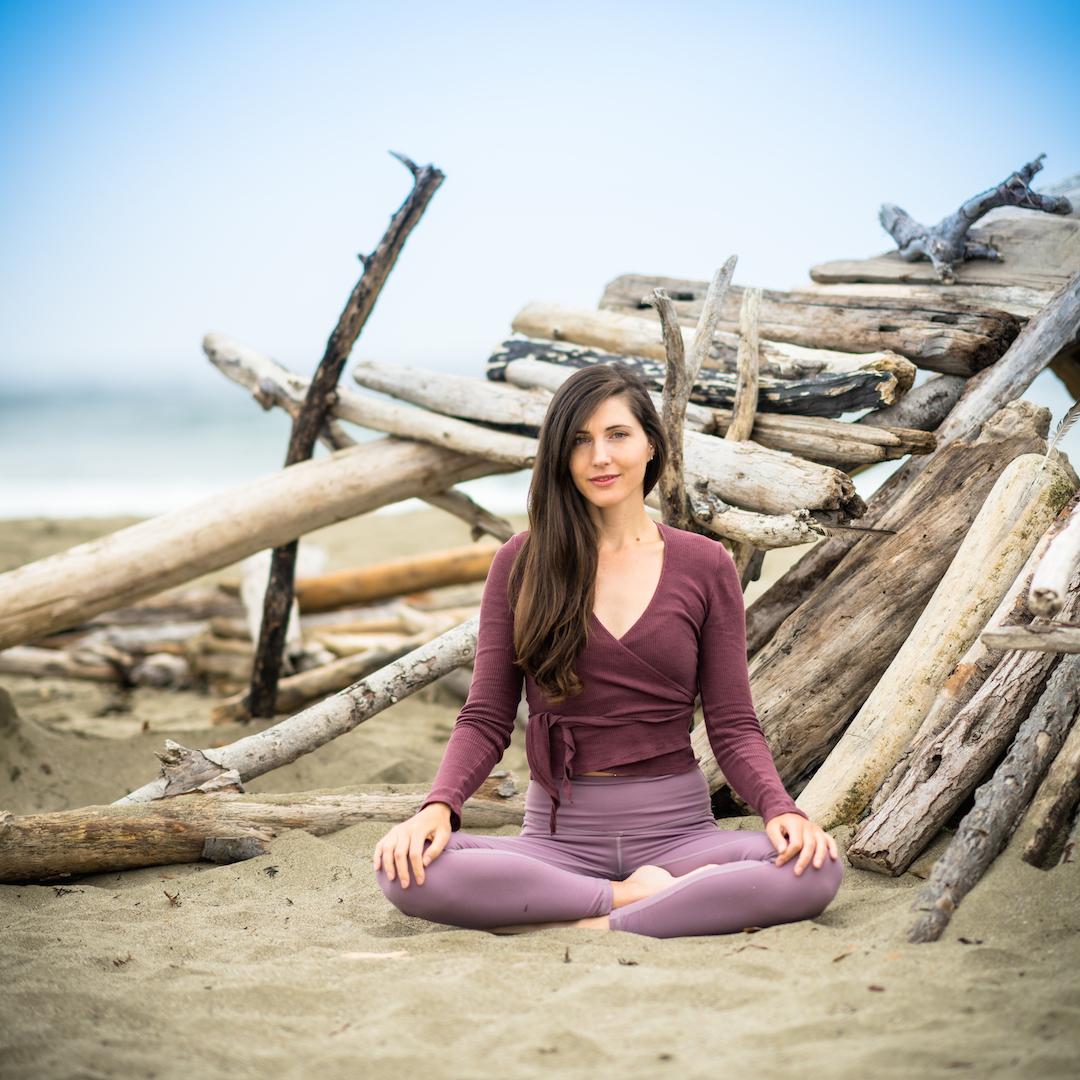 Emily is deeply committed to living a well-balanced, yogic lifestyle. As a practitioner who values mindfulness and movement, she takes great pleasure in sharing her knowledge with others on how to cultivate both physical and emotional resilience. Emily's expertise lies in teaching Vinyasa Yoga and Pilates specifically designed for older adults. Her classes are centered around alignment principles and building core strength. She places significant emphasis on the power of conscious breathing, encouraging students to synchronize their movements with their own breath while attuning themselves to the innate wisdom of their bodies.
Yoga has been instrumental in guiding Emily towards finding inner tranquility amidst the chaotic realities of our world today. It has illuminated her path through times of darkness, enabling her to navigate grief and live a more pain-free existence. Continually driven by an unquenchable thirst for knowledge, she remains an eternal student of Yoga Therapy, Ayurveda, and holistic healing practices.
During her leisure time, Emily finds solace in activities such as hiking, rock climbing, traveling to new destinations – all opportunities that allow her soulful connection with nature's bountiful offerings
How long have you personally been practicing yoga?
I started practicing yoga in 2013.
What inspired you to become a yoga instructor?
Yoga taught me how to find inner peace and clarity. It also taught me discipline and focus. I wanted to inspire others to use yoga as a tool for personal growth and transformation.
What training have you pursued?
I started with a 200 hour Hatha Yoga teacher training followed by a 300 hour yoga therapy training. I took numerous workshops on meditation, Ayurveda, Anusara, Kundalini, and Vinyasa yoga.
What is the most rewarding aspect of being a yoga instructor?
Sharing my knowledge of yoga is what I'm most passionate about. Helping people feel good in their bodies and move freely. I love how people feel better after they leave class and how much it improves their day.
What is one piece of advice you give your students?
What is unique about your classes and style of teaching?
I love adding Mat Pilates into my yoga classes to build more core strength and shoulder stability.
What do you consider unique about the Personal Pilates Plus studio?
PPP is an amazing studio for so many reasons. It is a judgment-free zone where anyone is welcome. Classes are small and crafted to the needs of the students present in class.
What are your passions outside of yoga?
Outside of yoga, what is something else you are passionate about?
Climbing, Pilates, Hiking, Travel, and Cooking.
View our class schedule to book one of Emily's classes!