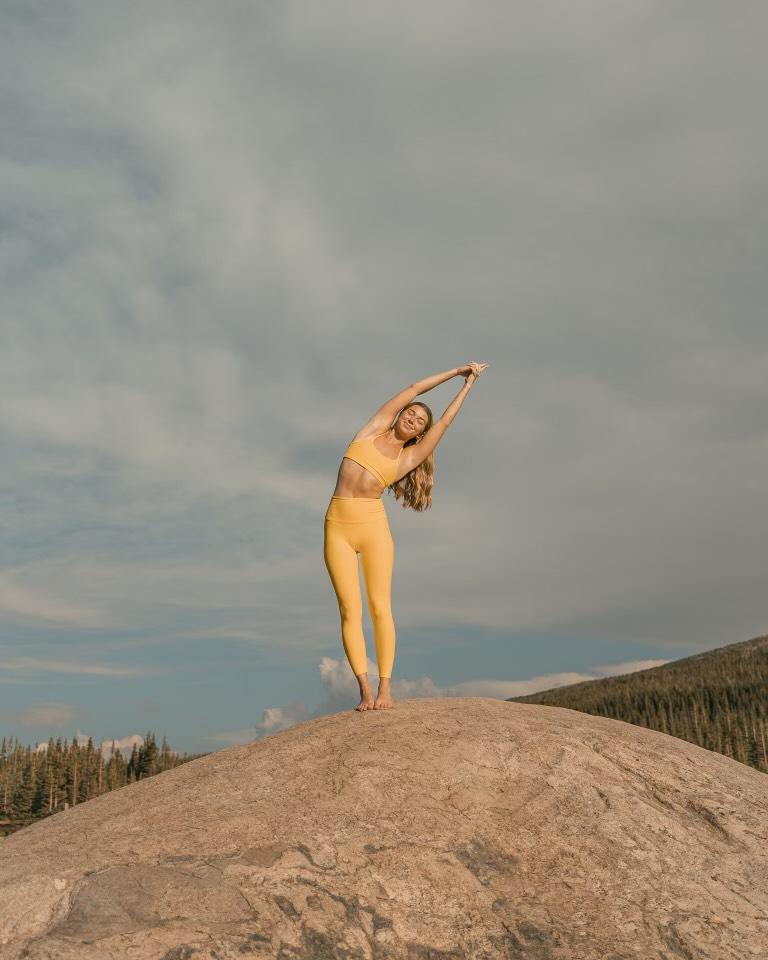 Mia's introduction to yoga occurred during her time as a collegiate athlete, where she initially used it for injury recovery and prevention. However, when her volleyball career came to an abrupt end, she delved further into her practice and discovered its healing properties, sense of community, and the amazing sweat it produced at her San Antonio-based studio. Moving to Colorado provided Mia with even more opportunities for growth in her practice. She underwent 200 hours of training at The River Yoga, expanding her knowledge and skills. With a background in mental health and criminal justice, Mia has incorporated yoga into therapy sessions with clients and plans on teaching yoga in correctional facilities as well. Her classes mainly focus on Vinyasa flow and Gentle yoga styles while also encouraging students to smile and be present in the moment.
How long have you personally been practicing yoga?
What inspired you to become a yoga instructor?
My yoga practice was transformational for me in all aspects of my life, and I wanted to be equipped with knowledge of the practice and be able to share it. I think of myself as a student of this practice first and always. I want to teach yoga in jails and prisons, as this aligns with the work I do full-time. As I furthered my education in psychology and criminology, it only made sense to further my education in yoga. 
What training have you pursued?
Prison Yoga Project Foundational Training
Love your Brain Yoga for TBI
Trauma-informed yoga 
What is the most rewarding aspect of being a yoga instructor?
I love being able to hold and create space for people to find peace and calm in their lives. My time on my mat is so sacred to me and I love being able to see my students find this as well. 
What is one piece of advice you give your students?
I tend to stay away from giving people advice (due to past work as a therapist) but if I were to give my yoga students advice it would be to have more fun on the mat and worry less about sitting perfectly still in meditation or getting each pose just right. The way we do anything is the way we do everything, and if we're always trying to be perfect on our mat, it feels like we're missing the point. 
What is unique about your classes and style of teaching?
Since having fun in my classes is the number one rule, I try to make sure my students don't take each little bit of class too seriously, and I always cue a smile in every class I teach.
What do you consider unique about the Personal Pilates Plus studio?
I love how you feel right at home at PPP. The neighborhood, the community, the unique decor. It's a wonderful place to come to take care of body, mind, and spirit. 
Outside of yoga, what is something else you are passionate about?
I love music, singing, and playing guitar. I am a writer and spend a lot of my free time writing, or observing/people-watching for inspiration. I also love to be outside, roller skating, hiking, or swimming. 
View our class schedule to book one of Mia's classes!